The time for apple cider, pumpkin patches and a cascade of colorful leaves is finally upon us! Whether you're a football fan ready to tailgate or a thrift store shopper browsing for your Halloween costume, Fall has something to offer everyone. To help you decide how to best enjoy the season, we put together a list of our favorite fall activities for you!
1. Decorate the House… Yard… Desk… Dog…
Dust off those boxes of Halloween decor or leave the dust for an extra spooky vibe. Whether it be something small to spruce up your desk, a lawn trinket or a mug to drink your Pumpkin Spice Latte from, the world is a better place when it's decked out in Halloween goodies from head to toe! Don't forgive the natural elements that carry over from Halloween to Thanksgiving, pick up lots of pumpkins and mums to don your doorstep with that will bring a pop of color even after your creepy decor retires back to the attic.
2. Pick Apples
Head to a local orchard to handpick all of your favorite apple varieties this fall! It's a fun and cheap activity to do with your family and you can even convince your kids to eat more fruit during it! If you don't have a local orchard head to the grocery store to see what seasonal varietals they have in stock; McIntosh, Franklin, and Cortland are all great choices if you want something crisp to bite into! If you can't wait to devour the apples long enough to bake a pie (item #3) make them even sweeter by covering the apples in caramel and topping them with your favorite nuts and candy.
3. Make Apple Pie from Scratch
You've picked them (even if it was at the grocery store), now it's time to turn them into something delicious! Bread, muffins, cakes, and pies… there are thousands of awesome items you can bake with apples.Let's face it, the only thing better than Apple Pie is homemade Apple Pie. We can already smell the apples and cinnamon baking!
We suggest trying out this recipe for Homemade Dutch Apple Pie
4. Dance to Monster Mash
Enough said…
5. Take a Spooky Graveyard Tour
Most large towns have a creepy graveyard, whether it be a group led tour you can join or you decide to explore the local Cemetary yourself, make sure to bring along a flashlight so you can quickly see what is going bump in the night! Take a look at the dates and the different styles of headstones, you'll be amazed by how much they vary. If you're up for a trip, here's a list of the 5 Best Guided Grave Yard Tours in America.
6. Put out your Favorite Fall Candles
Pumpkin, apple pie, cinnamon, bonfire… is it even fall if you don't have candles lit?
7. Turn Back the Clocks
Ok, not really a bucket list item but more of a friendly reminder to reset your clocks for daylight savings on November 3rd this year — and remember to enjoy that extra hour of sleep!

8. Tailgate for Football
Football and fall go hand in hand. Whoever your team is, make sure to show your pride! Stock up on your favorite fan gear and pack the coolers to fully appreciate every moment of football season!
9. Pick and Carve Pumpkins
As a fall staple from most of our childhoods, this is a must-do this season. Bring a camera to take a "candid" picture in the pumpkin patch, pick the biggest or ugliest pumpkin you can find (you do you), and don't forget to finish off the trip with a hayride before heading home to carve them up — these are the types of memories you can cling to when winter comes.
10. Visit a Haunted House
If you like to be scared this is the perfect bucket list item for you! We found this awesome list of the best Haunted Houses in the US and they're pretty spread out! If you're lucky enough to be nearby one make sure to check it out!
Pro Tip: If you tell one of the scarers your friend's name they often pass it along to the rest of the crew to give them an extra spook! 
11. Have a Bonfire
Stack up the firewood and get the s'mores supplies out this fall because just about any night that it doesn't rain is the perfect night for a bonfire! Start the fire before the sun goes down to appreciate the colors the sky fall brings and then extend the fire late into the evening enjoying your company and conversations!
Pro Tip: If you can't get a fire started but have Doritos lying around, toss them in and watch the burn, they make amazing fire staters! 
For an added bonus, re-enact this scene from The Proposal and Sandra Bullock and Betty White — you can thank us later for the inspo.
12.  Pick out your Halloween Costumes
As long as you dress up it doesn't matter what you choose! Whether you go all out with a custom homemade costume or opt for some cat ears, just have fun with it! This year we're loving the idea of a family being a bunch of Gryffindor wizards!
13. Have a Halloween Movie Marathon
Personally, we could watch Hocus Pocus every night but here are a few our office's favorite Halloween movies to add to your marathon list in case you want some variety. (and yes, we clearly like witches)
Hocus Pocus, Sleepy Hollow & Practical Magic
Gremlins, Witches & Beetlejuice
14. Plan your Thanksgiving Menu
We're drooling writing this section just thinking about all of the Thanksgiving side dishes! Turkey, gravy, mashed potatoes, cornbread, green bean casserole… the list goes on and on! Save yourself some holiday stress and plan early this year.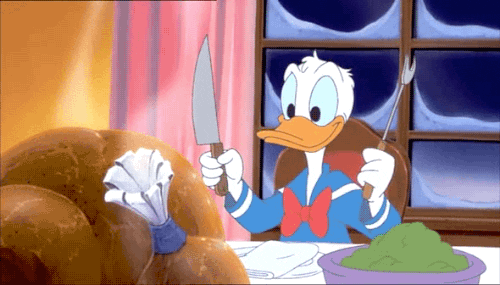 15. Practice Gratitude
Get ready for fall by practicing gratitude. Some great ways to remember to practice daily are to set an alarm on your phone before bed, dedicating a specific journal to writing down what you're grateful for every day or creating a jar that you can put slips of paper in that you write what you're grateful for. It isn't possible to be grateful for too many things so go ahead and get started practicing gratitude now!
Pro Tip: If you're feeling extra grateful, try sending letters to people you are grateful for! It will be a nice surprise for them and is a great way for you to practice gratitude!